DOCUMENTATION

PasInputHelper

INFORMATION
Application Pascal Input Helper
FREEWARE Version 1.05
(c) Harry Stahl Software
20.08.2022

Documentation generated by Pascal Project Manager & Editor

Downloadlink for program: Setup_PasInputHelper.exe

With that program one can easier input XMLDoc information in Delphi
Documentaion can be printed with several documentation programs,
e.g. Pascal Project Manager & Editor

This is the window for inserting XMLDoc tags:

You can select in Delphi a procedure name, a class name, a field and so on (but select the whole line, from
position 1 to the end of the line) and copy this text to the clipboard and right after that call Pascal Input Helper with
the hotkey you have assigned and you can comment what you have selected.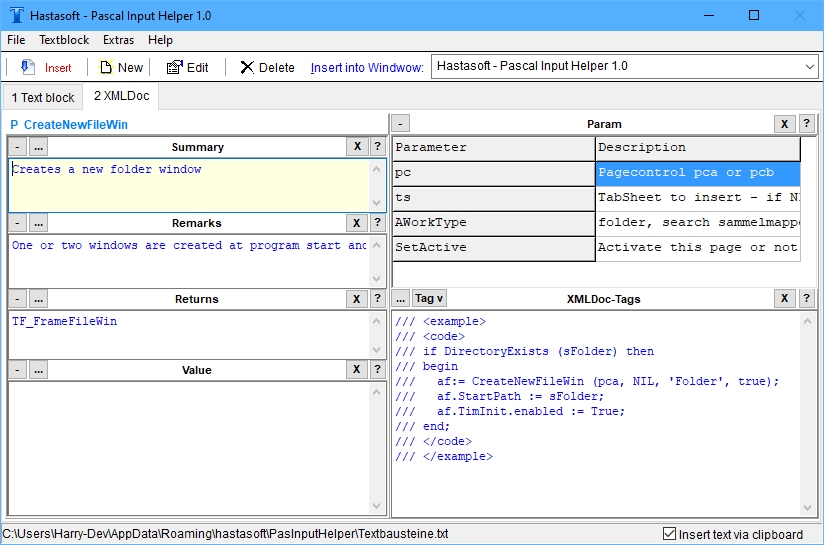 Here you can input your documentation to the unit-section. When you are ready, press the button insert and the
current selection in your text editor will be replaced with this XMLDoc content.

Attention: Will you edit an allready existing XMLDoc entry, select the whole XMLDoc Section AND the name of the
function or procedure that was documented. Only then the program is able to parse the content and assign the
existing content here to the right places.

REMARK: With the Pascal Project Manager & Editor (not freeware) you can create a HTML-Documentation
(and other output formats) from the XMLDoc input text.

This is the window for inserting any kind of text: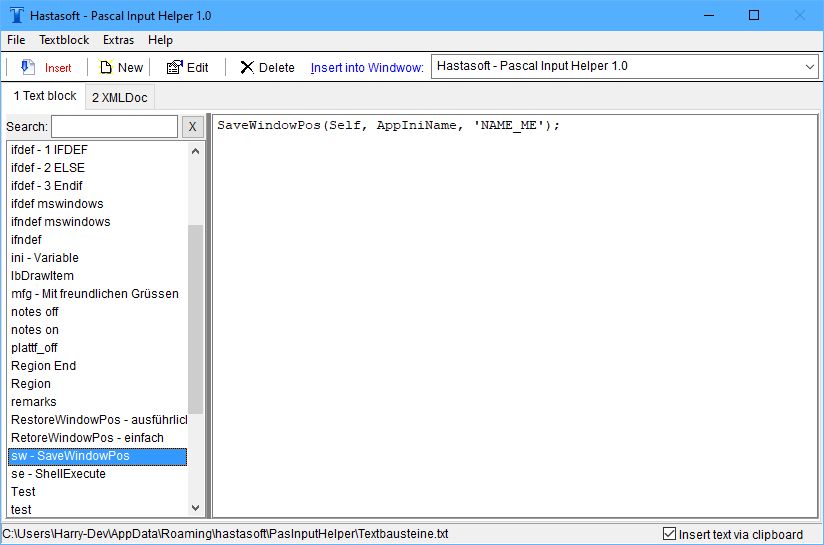 This is the window to modify inserted objects (from a form) to clipboard.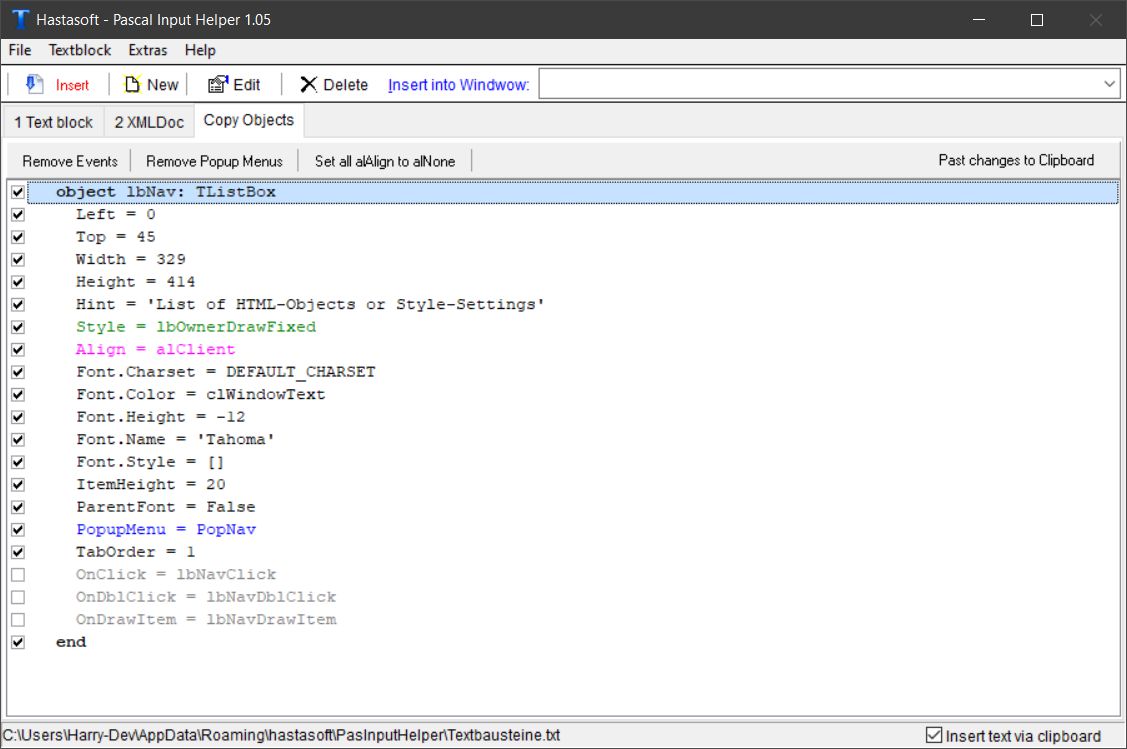 "/>

DISTRIBUTION
| | |
| --- | --- |
| Name | Description |
| PASINPUTHELPER | 6 files ( 1,42 MB ) |
| Vertrag.txt | 29.05.2020 ( 0,13 kb ) |
| ShowHelp.ex_ | 29.05.2020 ( 1,04 MB ) |
| Setup.lst | 07.02.2022 ( 0,50 kb ) |
| PasInputHelper.ex_ | 07.02.2022 ( 308 kb ) |
| PasInputHelper.cHel_ | 29.05.2020 ( 81 kb ) |
| Liesmich.txt | 07.02.2022 ( 0,60 kb ) |